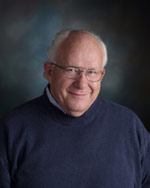 My Guiding Beliefs and Values
The business should work for you vs. you working for the business.   We work with individuals, business owners and entrepreneurs who choose to live fully engaged lives while creating their income.

We're accountable and responsible for what we create in our lives. We don't believe we're responsible for the things outside of our control, but we are always at choice regarding how we respond to them.

Our moods and emotions are predispositions for the actions we can take.  We are accountable and responsible for creating the moods we choose to live our lives with. Again, we're always at choice.

Living a life of gratitude. It's much easier to do new things when you're grateful for what you already have. Learning how to live in gratitude and honor our accomplishments is an important part of our life journey.

Trust is critical for success in relationships, business teams and imperative for high-performing organizations.  We believe understanding how to make and manage promises is essential to creating and maintaining trust.

Life-long learning. We believe learning is essential to remain flexible, adaptable and effectively deal with the many changes, expected and unexpected, that are guaranteed to show up in our lives.

Learn how to "Ask for Help".  One of the biggest lessons of my life journey was learning how to ask for help in both my personal and professional life.  I learned that I didn't have to have all the answers. In fact, I learned I didn't have all the answers and I could move better and faster with help than without to solve a problem or issue, or capitalize on an opportunity….if I could let go of my ego and ask for help!
Now that you have a better idea of my guiding beliefs and values I hope you'll appreciate how the synergy of my experience, knowledge, wisdom, beliefs, values, talents and skills, and ability to ask for help, combine to create a rich, supportive experience for you in your life journey.
The next place to go is When you work with us.