Who is Larry Freeborg?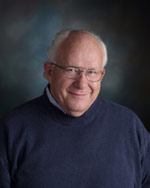 I've been supporting personal development and entrepreneurial efforts throughout my career. For the last 32 years, I've been working with individuals, business leaders and entrepreneurs who see opportunities for their businesses and are struggling to get their organizations (and themselves) focused, aligned, and inspired to capitalize on the opportunities they see.
Prior to my current role of supporting individuals,  business leaders and entrepreneurs, I worked as an "intra-preneur" for 23 years at 3M Co. and Medtronic in various marketing / sales and leadership positions. The business planning and market development skills I learned in corporate America have been very useful in helping my entrepreneurial clients. My personal life planning skills that I employed after my wife's untimely passing at 39 years of age has given me the perspective that I bring to making "work" or "the business" work for you rather than you working for the business.
In 1984 I chose to serve clients as a strategic business planning and problem solving facilitator. I continue to offer that service today together with coaching. As a facilitator I've been very effective in helping my clients get clear about what they want to create in their lives and in their businesses. I enjoy facilitation and the results my clients achieve using the "wisdom of the group". Clarity, combined with my client's ability to take action has resulted in some outstanding accomplishments.
Five clients have been nominated for Entrepreneur of the Year or Fastest Growing Minnesota Company within 3 years of working with me.
The leaders of business teams I've worked with always became clearer about what action to take, but in some instances, they and their teams were blocked from taking action. Stuck! Wanting all my clients to succeed at the highest level in 1989 I began learning how to be an effective coach along with being a facilitator.

I learned skills that would help my clients move through their "blocked" areas more efficiently and effectively. My curiosity and quest to learn how to support clients more effectively brought me to ontological coaching at the Newfield Network, somatic coaching at Rancho Strozzi and Equine Guided Coaching with several teachers.
What has become clear to me is the significant impact experiential learning can have on adult learners in helping them address their fears and self-doubt.
In 2004 I made a decision to offer workshops using selected methods of creating breakthroughs to individuals, business leaders, business teams, sales professionals and independent service providers to assist them in moving through challenging transitions. One of the participants in a workshop inspired the name "Stepping Through The Gate" based on the insight she gained during the workshop. Her comment was "this is like stepping through the gate" to finally take action and realize the vision she'd longed for. It's been encouraging to see how many participants have taken action to unlatch their "gates" and move through their blocked or stuck areas as a result of their experience in the equine guided workshops.
In reflection, I realize I've been helping people step through their "gates" all my life as a sales representative, marketing manager, strategic planning facilitator and now coach. I look forward to helping you.