Keep the Growth Going!
Presentations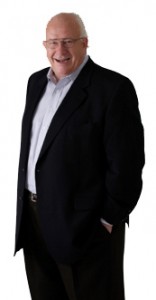 Larry Freeborg's presentations focus on lessons he's learned personally and professionally helping others unlatch their limited belief system locks and "Step Through The Gate". Expect to be entertained and leave the meeting with solid ideas on how to move forward to manifest aspirations and move through blocked or "stuck" areas holding you back from achieving your dreams.
Presentation Topics:
"Build Your Value by Securing Promises People are Committed to Manage"

"Kiss Annoying Communication Problems Goodbye"

"How Horses Teach Humans to be Authentic Effective Leaders"

"Solve Problems and Capitalize on Opportunities Using the Wisdom of the Group" 
Call Larry Freeborg at 612-723-5395, or e-mail him at larry@steppingthroughthegate.com if you have more questions or want to book a presentation. The next place to go is Contact Us or back to Services and Programs.